Final curtain call to pre-order Fallout Wasteland Warfare miniature game from our good friends at Modiphius Entertainment and a sneak peak too.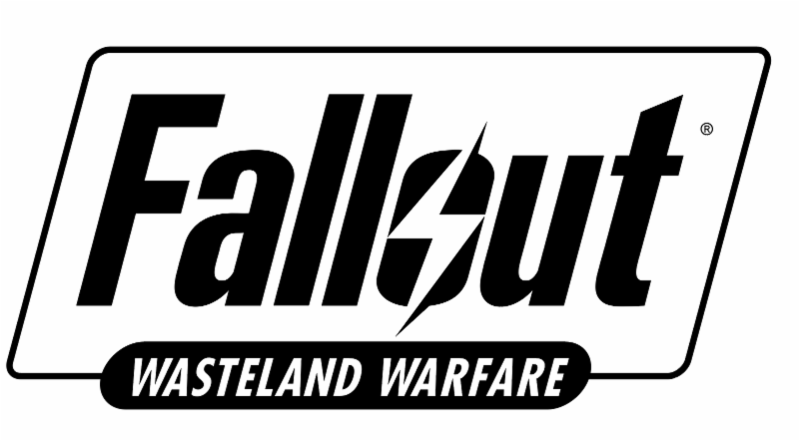 Hi there, great news – the container with the two player starter boxes and dice sets finally arrived yesterday at our UK warehouse. They pulled everything out and started the process of checking the delivery, stock count, checking for damaged boxes and so on. We expect this will take a few days and meanwhile next week we have a ton of stuff starting to arrive – the resin core sets, Settlement decks, resin starter miniatures, then end of the week the container with the Red Rocket scenic sets followed by all the resin expansion sets.
It's quite a logistical mission coming up for us and the warehouse for the next week weeks so please be patient. As you know we'll be processing orders based on priority orders received by 
March 1st
 before any others. We need to get all the stock in, and then the warehouse will set up an area for the Fallout fulfilment with easy access to all the items for the despatch team to start the process. As soon as they do I'll let you know.
If you supported the pre-order through your retailer we'll be aiming to get distributors orders out at the end of the month, with a view to stores getting their stock mid August (this is the case for Europe and North America. Further afield, places like Australia will depend on the system used for the freight by the distributors.
So just a quick reminder if you've been sitting on the Vault door, 
TOMORROW
SUNDAY 15th JULY at midnight
 Pacific time is your deadline to Pre-order online and get the Nuka Girl bonus miniature by spending £120 or more (excluding shipping).
DONT PANIC! You can still get Nuka Girl later. With Wave 2 we're planning to give retailers the opportunity to give away Nuka Girl with pre-orders, and we'll be giving away the Alien Zetan online with pre-orders. She'll also be available at conventions starting from Essen, and after Wave 2, both Alien Zetan and Nuka Girl will be available from our store.
WHAT ELSE IS HAPPENING?
We are just submitting the Battle Mode rules for final approval – this is for those of you who just want to run head to head battles. We've also some other cool updates that will shortly be available for free download amongst them the points values which will be updated online on a regular basis. We're also planning a cool set of scenarios set in and around the Red Rocket so if you've got the Red Rocket set expect lots of cool support for it to use in your games!
Finally once Wave 1 has shipped, we'll start talking about Wave 2 properly and what you can expect. There's so much lined up for the next year including some very cool campaign sets, co-op expansions and much more. Once you've got those lovely boxes in your hands we plan another big survey to get your feedback for the next year's development – as you know we spend a lot of time talking to the community, listening to your feedback and just getting on and making awesome models so we want to make sure we're involving you as much as possible.
We'll be back with news of shipments hitting the road but in the meantime here's another cool render – the Enclave scientist!
Till next time Vault Dwellers!