Mantic Games have been really busy recently gearing up for the release of the all new 3rd edition of their highly popular Kings of War fantasy miniatures game.  Now that product is up for pre-order and below is all the information you will need and a whole lot more!
PRE-ORDER KINGS OF WAR: THIRD EDITION
CHOOOOOOO! CHOOOOO! The Kings of War: Third Edition hype train has reached full speed and is thundering along the track! Pre-orders are now live for all the October releases from the Mantic website and our retail partners.

Kings of War: Third Edition is going to be our biggest launch EVER, with a new rulebook, new two-player starter set, new Northern Alliance army, limited diorama and lots more. We're so excited we might need to have a lay down. Over to you Ronnie while we take a breather.
Ronnie gets all excited about Third Edition.
This hardback 400-page tome contains all of the rules you'll need to fight epic battles across the tabletop, an extensive background section covering the races of Pannithor and their history, and full rules and army lists for 14 different factions.
SHADOWS IN THE NORTH TWO-PLAYER SET
Perfect for newcomers to Kings of War and veterans wanting to start two new armies, Shadows in the North is the brand-new starter set for Third Edition.

This starter set contains two great plastic armies for Kings of War – the foul Nightstalkers and the noble Northern Alliance – a softback book with the full game rules and complete army lists for 14 different factions, plus a getting started booklet to help you with your first games. Order from the Mantic website and receive FREE movement trays for both armies. Check out all the minis below…
Celebrate the launch of Kings of War: Third Edition with the Collectors Bundle. Inside this limited edition bundle you'll find:
Hardback rulebook
A2 map of Pannithor
Limited Edition Resin 10th Anniversary Kings of War Diorama
Limited Edition Resin Turn Counter
The diorama features a ferocious battle between the Northern Alliance Clarion and Nightstalker Dream Hunter. Both can be removed from the diorama base and used as Heroes in Kings of War: Third Edition. Take a closer look below.
Limited Edition Kings of War: Third Edition Diorama.
Alongside the Collectors Bundle, we've created the Gamers Bundle for competitive players of Kings of War. With this bundle you get:
Limited edition hardback rulebook
Digital rulebook for easy reference on the go
Kings of War nerve dice
Updated Third Edition Spell & Artefact Cards
Scenario and Objective Pack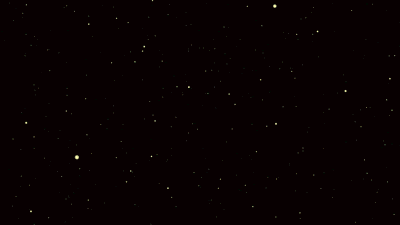 Input caption text here. Use the block's Settings tab to change the caption position and set other styles.
Prepare for the SUPER BUNDLE! The Super Bundle contains EVERYTHING in the Collectors and Gamers Bundle in one sweet package of undeniable JUSTICE. We're excited. Can you tell we're excited?
NORTHERN ALLIANCE
Phew! We're aren't even done yet. That's because Third Edition heralds the launch of a brand-new army: the Northern Alliance. You can pre-order the Northern Alliance Army, Mega Army, Tundra Wolves, Frost Giant, Lord on Chimera and Skald/Lord. Take a look below (but make sure you wrap up warm).
An alliance of outcasts hailing from the frozen north and united by a common purpose. Northern Alliance Warbands include a wide variety of soldiers, from half-elves and ice Naiads to the lumbering snow trolls.
The forces of Talannar's alliance are hardy, veteran warriors with years of experience surviving and fighting in the harshest of conditions. Life isn't fair, so deal with it – a common saying amongst the northern tribes that make up the bulk of the troops at Talannar's disposal.
FROST GIANT
Frost giants rarely leave the Arctic Wastes but on occasion they may drift south in ones or twos, searching for food, or to resolve some issue that has angered them.
LORD ON CHIMERA
The ultimate prize for these brave, or foolhardy individuals, is to capture a Frost Fang or even, on occasion, a mighty Chimera to use as their personal battle-mount.
TUNDRA WOLVES
Packs of Tundra Wolves are commonly spread throughout the northern regions of Mantica. Their thick arctic fur is a prized possession among the human tribes and clans, but many have also become semidomesticated.
LORD/SKALD
Clan lords serve directly in Talannar's Witan, the council where all strategic decisions are made. Due to their vast knowledge of what has gone before, skalds are often close advisors to both Thegns and Lords alike.
LEARN MORE ABOUT THIRD EDITION
All week on the Mantic Blog, we've been previewing Third Edition and giving sneak peeks about the immensely exciting things coming up. Take a look at all the great content below:
Pre-Order Kings of War 3rd Edition Now and look out for more coverage here on Gamers Web very soon.