To celebrate Alien Day the folks over at Free League Publishing have some great new products to get you started.  This has to be one of the best looking games of the past decade and well worth checking out.  #Staysafe #Stayinsavelives
From the Press Release
Today, in honor of ALIEN DAY, the annual 4/26 celebration of the ALIEN franchise and fandom, we are proud to announce not one but two major expansions for the official ALIEN RPG: a brand-new Cinematic scenario entitled Destroyer of Worlds and a boxed Starter Set.
Both titles will be released in August and can be pre-ordered today via the official ALIEN RPG website. If you pre-order, you will get complete PDFs well ahead of the official release day.
Destroyer of Worlds is a complete Cinematic scenario, written by sci-fi novelist Andrew E.C. Gaska just like the previous Chariot of the Gods. In Destroyer of Worlds, you take the roles of Colonial Marines as seen in ALIENS (1986). The scenario is designed for 3–5 players plus the Game Mother, and it's a gauntlet of one hell after another. Expect it to take three sessions to complete. This boxed set contains:
*The main Destroyer of Worlds scenario book.
*A huge double-sided map (format 864x558mm) of the Ariaricus moon colony on one side and the Fort Nebraska space elevator ground base on the other.
*Five pre-generated characters to play.
*Custom cards for weapons, vehicles, and personal agendas.
*Player maps and handouts.
The boxed Starter Set is designed to be the perfect entry point into the game and the ALIEN universe. It contains everything needed to start playing:
*A 104-page condensed rulebook.
*The 48-page complete Cinematic scenario Chariot of the Gods by Andrew E.C. Gaska.
*Five pre-generated characters to play.
*A huge full-color, double-sided map (format 864x558mm), with one side depicting chartered space in the year 2183 and the other floor plans for the Chariot of the Gods scenario.
*84 game markers for keeping track of characters, motion tracker pings, and more.
*56 high quality custom cards for weapons, personal agendas, and initiative in combat.
*A set each of ten engraved Base Dice and ten Stress Dice, designed specifically for the ALIEN roleplaying game.
The 392-page core rulebook for the official ALIEN roleplaying game was released in December 2019. The game immediately sold out its first print run and swiftly entered the Top-5 list of best-selling tabletop RPGs in the fall of 2019. The game is currently being translated into seven languages, and was recently nominated for an Origins Award for Best RPG of the Year.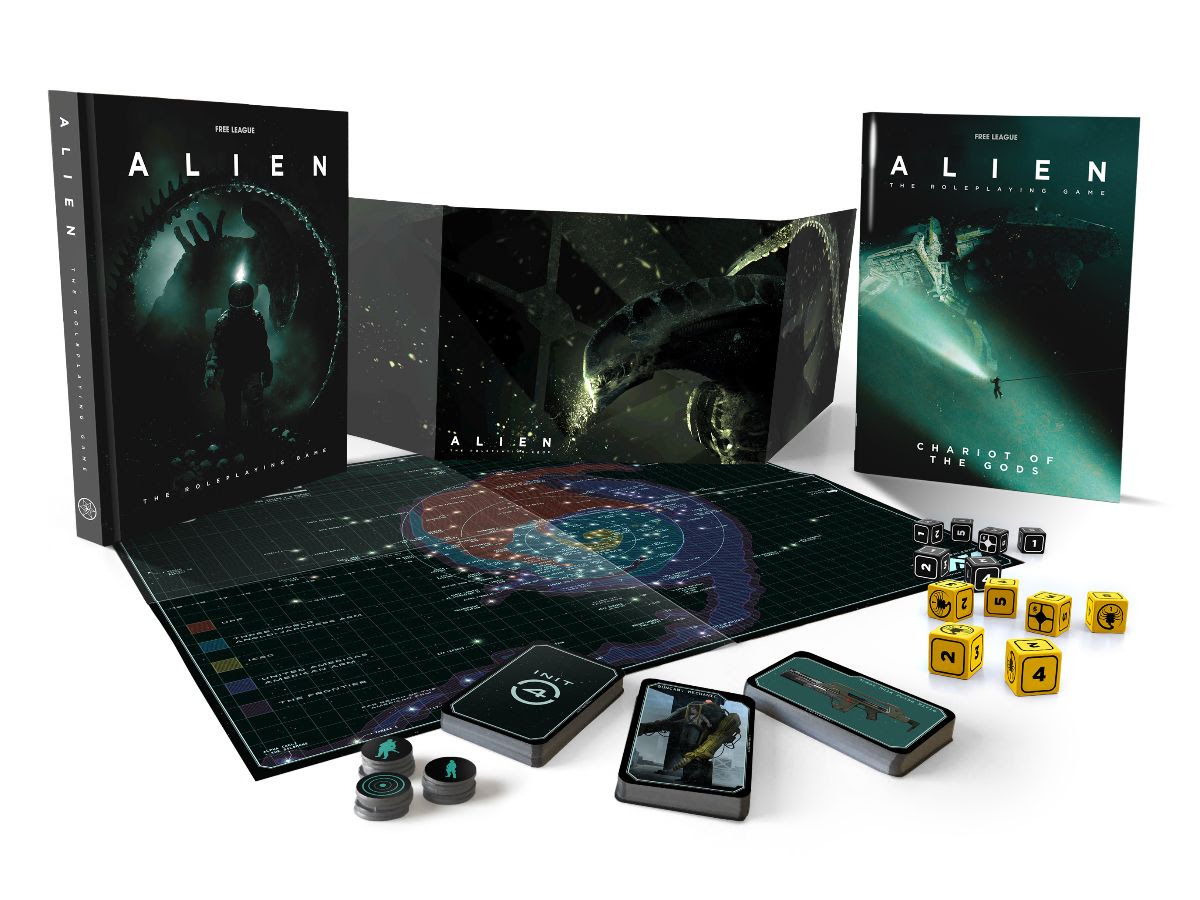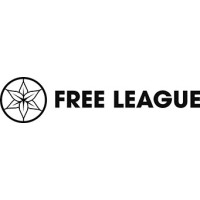 All images Copyright Free League Publishing, All Rights Reserved!