Some great news from Mantic Games to help everyone keep sane and safe during this difficult time.  Over to Ronnie and the boys for more details.  #staysafe, #stayhomeplaygames, #stayhomesavelives
Over the past few weeks, we've been working really hard to keep you entertained and busy during the outbreak. We've had blogs, hobby updates, deals and lots of freebies from the Mantic website. We realise it's been a while since we started giving away lots of cool stuff and you may have missed something.
In today's newsletter we're rounding up all the freebies you can currently download from the Mantic website – just to make sure you don't miss a thing. Just click on the image of the product you want to download for FREEEEEEE!
KINGS OF WAR: THIRD EDITION RULES
Want to learn how to play the world's best mass fantasy battle game? The free Kings of War: Third Edition rules give you the basics to learn the rules and start battling. Plus, combined with EasyArmy, you can try out a number of different factions before moving onto the full rules.
VANGUARD FREE RULES AND WARBANDS
As always, the core rules for Vanguard are free to download from the website. But we've also updated the free warbands document to include ALL the available warband cards, including the recently released Abyssal Dwarfs.
THE WALKING DEAD: NO-ONE STANDS ALONE SOLO PLAY EXPANSION
Need to test how you'll survive in the inevitable Walker apocalypse but can't get to your local gaming club? The excellent No-one Stands Alone expansion gives you solo play rules for playing All Out War against AI-controlled rivals. It's a totally new way to play and perfect for lockdown life.
DUNGEON SAGA ADVENTURE GAME BOOK
There's plenty more solo play action in Dungeon Saga: Rise of the Shadow King. In this digital adventure game book YOU are the hero! Choose your actions and see if you can survive against the mysterious Shadow King.
DUNGEON SAGA: THE PATH OF THE RIGHTEOUS BONUS QUEST
Talking of Dungeon Saga, we recently added a bonus, downloadable mission to the website too. In this extra adventure for Dungeon Saga: The Dwarf King's Quest, the Heroes must restore the decaying Arcane Pillars before their power is extinguished, but an evil dwells in the shadows of their dying light.
STAR SAGA: PROJECT PANDORA
From dungeons to space now, with Project Pandora: Grim Cargo. We've uploaded an entirely new adventure for Star Saga. This takes the original Project Pandora rules and updates them for use in Star Saga. You can't play solo but it's a great two-player versus game.
FIRST STRIKE NOVEL
If you want to spend some time reading, rather than gaming, then we can highly recommend Christopher Verspeak's First Strike. A group of stranded GCPS troopers must fend off a Veer-myn assault in this action-packed book. A great read and bound to make you want to start a Veer-myn army.
DEADZONE: NEXUS PSI EXPANSION
While we're (sort of) on the subject of Deadzones, make sure you check out the Nexus Psi expansion for our sci-fi skirmish game. Nexus Psi offers solo play rules against hordes of Plague zombies and a special campaign designed for playing on your own. Perfect if you're social distancing.
WARPATH DIGITAL RULEBOOK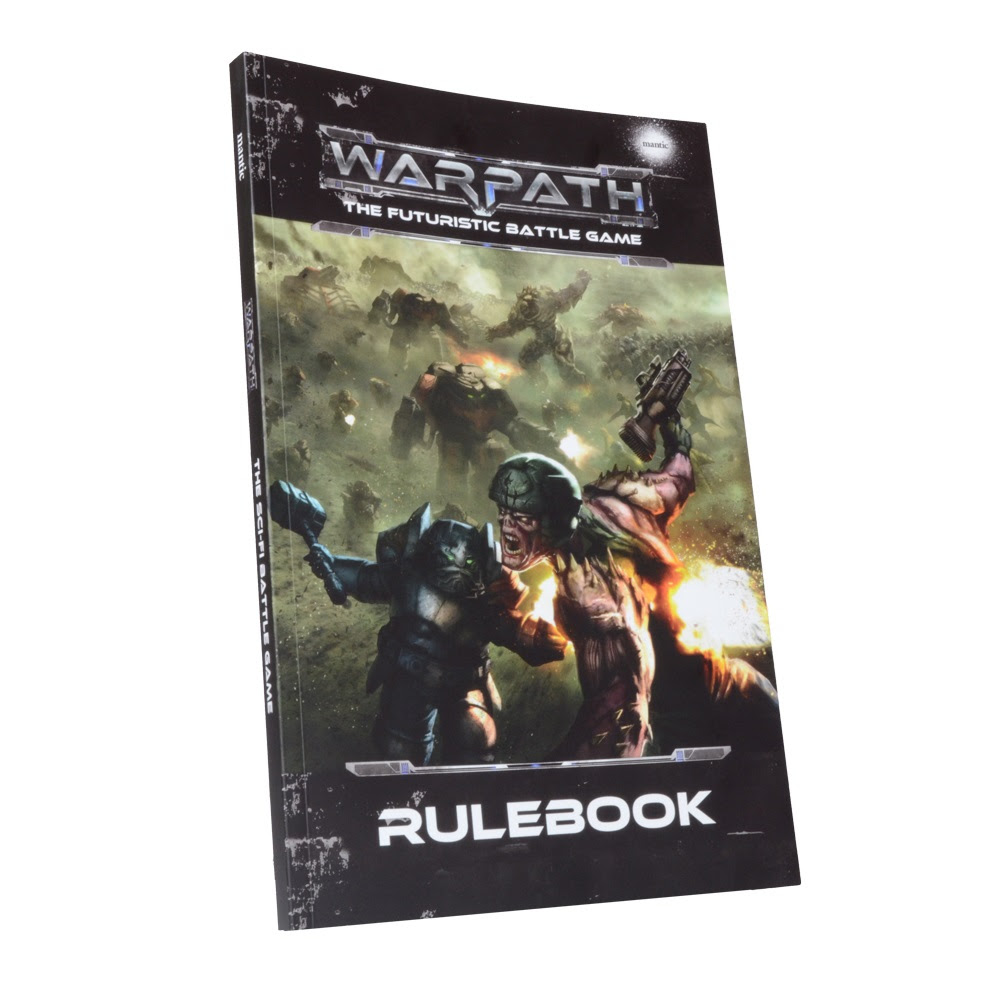 If you fancy something a bit bigger, then the complete digital version of the Warpath rulebook is the thing for you. Fight epic battles on a massive scale. Get yourself a new army project by reading about the different forces fighting for supremacy in the GCPS.
HISTORIC DREADBALL MATCH
Recreate one of the most infamous matches in DreadBall history. This downloadable match report tells the notorious clash between the All-Stars and Tree Sharks. Can you do better than the original coaches? Download now and find out.