Star Trek Adventures is a pretty awesome game that really helps capture Gene Rodennberys vision of the future, while still allowing players loads of opportunities to get some amazing gaming in and make those memories that we tell.for years yet to come.
Now our good friends at Modiphius Entertainment have a fantastic online experience for all fans of Star Trek.
From the Press Release 
We're excited to be taking part in a fantastic online livestream convention that we're co-presenting with Star Trek Online, Eaglemoss' Star Trek Collection and the cast and crew of Blood on the Void a fantastic new Star Trek Adventures streaming show. We'd love you to join us!
Star Trek Adventures : Blood of the Void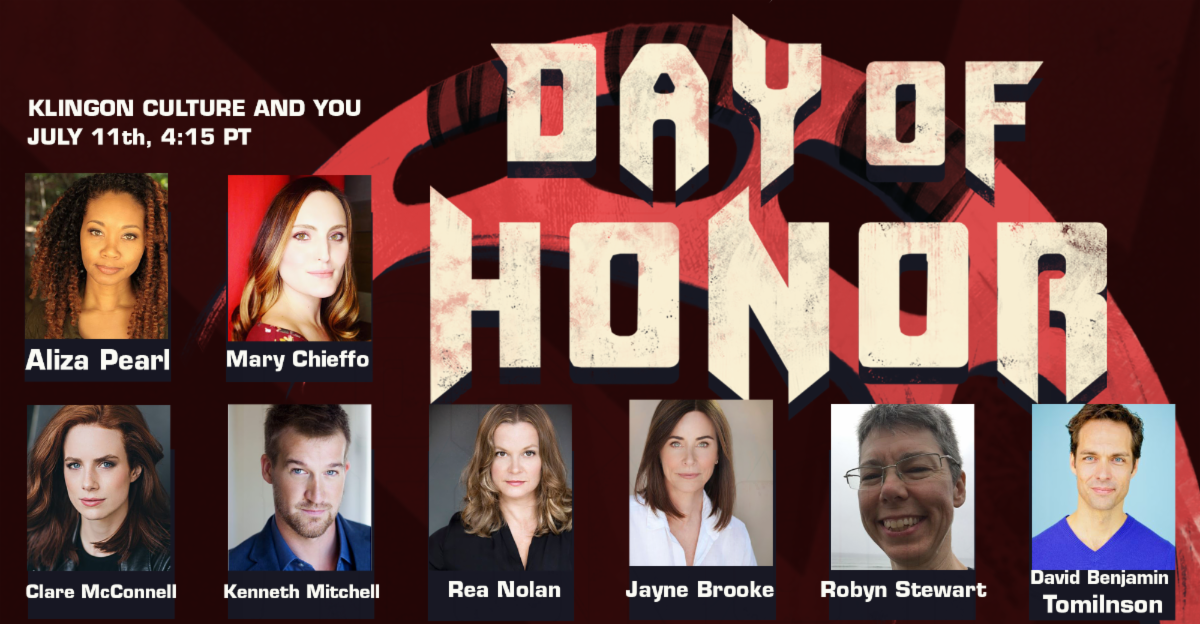 An all-Klingon, Star Trek Adventures tabletop RPG show gamesmastered by Eric Campbell and featuring Christopher Eddins, Phillip Jeanmarie, Jade Law, Aliza Pearl and Quincy Surasmith. The Klingon crew of the I.K.S. Borqu' travels the void of space, in search of honor and glory. The show delivers layered, complex stories of one of the most stereotyped alien species in Trek. With a Black and Asian cast, Blood of the Void is uniquely positioned to expand and deepen Klingon representation through the cast's unique lens. Premieres Monday July 6th at 6:30pm PT at 
twitch.tv/QueueTimes
 and runs monthly!
Day of Honor
There's a really fantastic range of guest panellists joining our own teams on the day who will be discussing new releases for Star Trek Online, Star Trek Adventures and the Eaglemoss Star Trek Collection and answering your questions so make sure to get involved.
Aliza Pearl (Actor, Blood of the Void TTRPG) will be hosting a panel for the "Klingon Culture & You" hour. We're honored to have actors and Klingon experts joining us from Star Trek Discovery, including: Mary Chieffo (Actor, Commander/Chancellor L'Rell), Kenneth Mitchell (Actor, Kol/Time Keeper Tenavik), Rea Nolan (Klingon Dialect & Voice Coach), Robyn Stewart (Klingon Translator), Clare McConnell (Actor, Klingon Leader Dennas), David Benjamin Tomlinson (Actor, Or'eq/Linus/Various), and Jayne Brook (Actor, Admiral Cornwell). Have questions for these professional Klingons from Star Trek Discovery? Be sure to join us live Saturday July 11th starting at 12pm PDT/8pm BST at 
twitch.tv/QueueTimes
 and put your questions in the chat.
Modiphius and Perfect World (Star Trek Online) will also be hosting Rick Sternbach the illustrator and designer known for his work on the Next Generation series and Robert O'Reilly (Actor, Klingon Chancellor Gowron). Check out 
this page
 for more details on the schedule.