Zombies are great fun, they are wonderful with kids and old alike and if you are really lucky they may let you dress like them and act the part.  Thankfully Mantic Games have us covered when it comes to all things Undead.
From the press release
It's an exciting month for Walking Dead fans because we've got some absolutely amazing releases. The Anthology is the must-have supplement for any Walking Dead player, while the Whisperers faction is going to shake up how the games play, like never before!
THE WALKING DEAD – ANTHOLOGY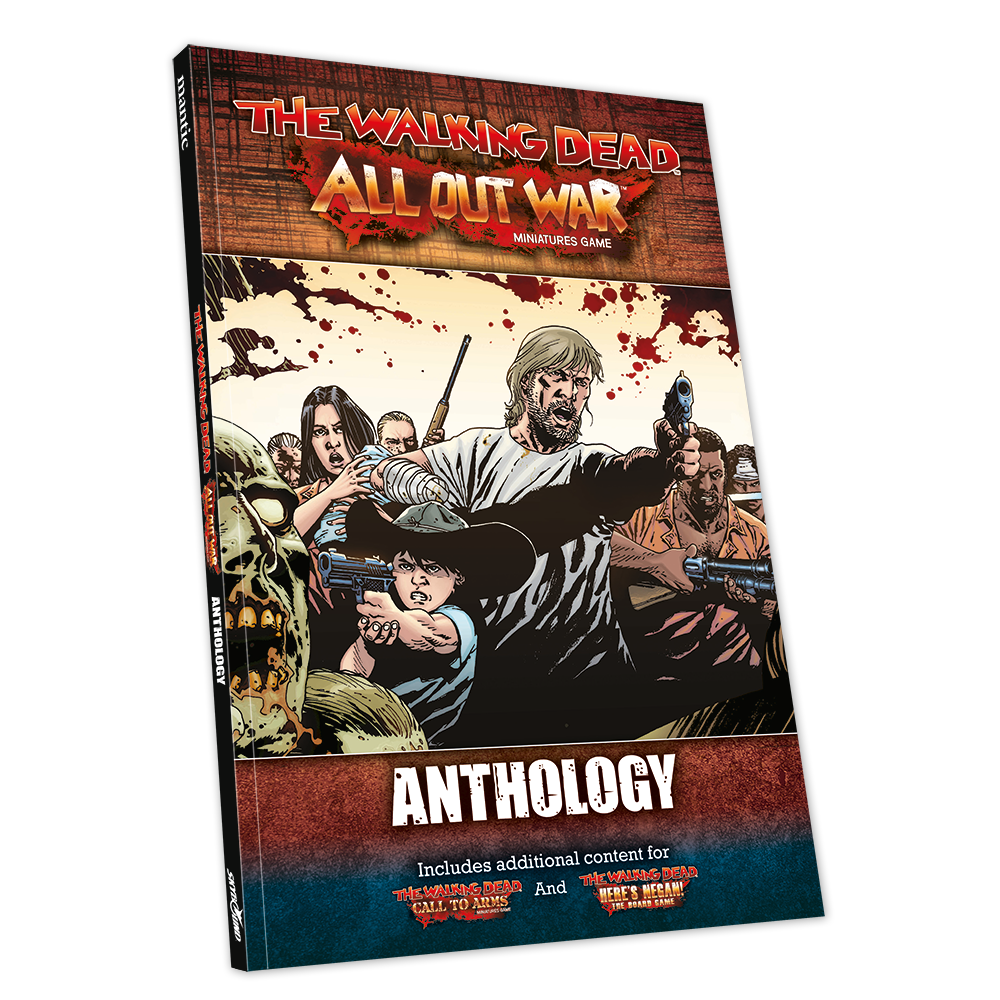 The 176-page Anthology book is a handy one-stop-shop for all the published rules for the smash hit Walking Dead: All Out War miniatures game. The rules are updated with all the latest changes and FAQs. The book also includes a host of new exciting content and scenarios and new ways of playing for All Out War, along with the Call to Arms and Here's Negan games.
Contents:
Core rules for The Walking Dead: All Out War
Rules for Large Games and Alliances
Scenario Play – including six new PvP scenarios and All Out War Mega Scenario
Campaign Play
Narrative Campaigns (Days Gone Bye, Miles Behind Us, Safety Behind Bars, Made to Suffer and Fear the Hunters)
Three new scenarios for The Walking Dead: Call to Arms
Two new scenarios for Here's Negan: The Board Game
Here's Rick!
Find out more in this preview blog!
Click HERE to order your copy of the Anthology now!
The Whisperers
This faction starter contains the cards and rules you need to bring the dangerous Whisperers group and their gruesome minions to the tabletop and your games of Call to Arms. In addition, bonus cards are provided for the All Out War miniatures game.
Find out how this unique faction plays in this preview blog.
Click HERE to order your Whisperers Faction now!