The excellent Alien Roleplaying game from Free League Publishing was supposed to be gettting the much anticapted Colonial Marine Operations Manual today, but sadly it has been put back. The supplement was delayed in February and this comes as a blow as today is Alien Day (April 26th). Details below.
From the Press Release

It's high time for another update about the Colonial Marines Operations Manual. First, the good news: the 352-page book is 99% done, ready to invite you into the glorious world of the USCMC. The not so good news is that the final 1% of the process has taken longer than we anticipated. For this we are sorry.

This means we will not be able to release the book on April 26 as we had hoped, not even in its digital form. We do hope however to reach the end of the process very soon, perhaps even in a matter of days, and the moment we do, we will send the full PDF out to everyone who has pre-ordered the book. At that point, we will also send the book to print immediately – our printer is standing by, ready to go – and ship it out to everyone who pre-ordered, before the the book will be released to retail stores.

We will not set a new release date at this time, as we certainly hope and believe that we won't need to keep you waiting much longer. In the interim, please enjoy a few finished spreads from the book below to give you an idea of what's soon to come your way.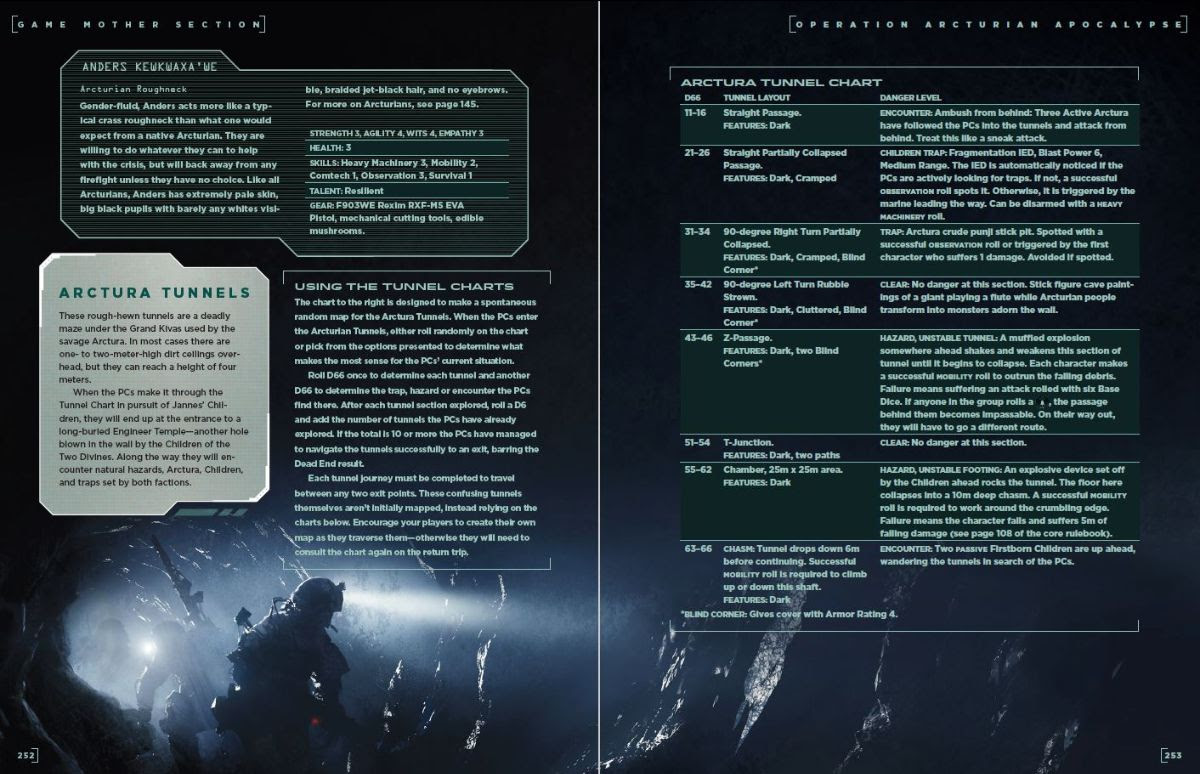 More news about this exciting book once we get it and expect a full review and hopefully a competiton to win some Alien goodies.
All Images Copyright Free League Publishing All Rights Reserved