This is my quick look and review of the Borodino Battlefleet set for Dystopian Wars from Warcradle Studios and Wayland Games.
You may have already seen my unboxing and review of the latest edition of Dystopian Wars: The Hunt for Prometheus, the naval combat game set in a dark and dystopian Victorian era, where the world is constantly at war, huge vessels dominate the seas and skies and mysterious forces via to control the destiny of mankind!
Available now to preorder directly from Warcradle is the Borodino Battlefleet Set, for the Commonwealth faction and contains the following
1 x Borodino Class Battleship
2 x Kutzov Class Cruisers
4 x Rurik Class Frigates
The Battlefleet consists of two identical plastic frames or sprues that contain the main bulk of the fleet, comprisng of all the parts to make the two Kutzov and four Ruik class ships, with many options to swap and change out the armoury of each ship with guns and generators, etc and allow you to have the fleet you want to command.
The ships go together really easily and you can assemble the entire set in an afternoon, its best to take your time and check out the examples in the galleries over on the official webpage (details below) so you can make sure that they are armed correctly.
The big guy in the Fleetbox is of course the huge Borodino Class Battleship, a huge resin kit that is crammed with detail and is a pretty hefty model too. The Borodino comes in three parts, with the main hull and two smaller parts that round of the resin parts, but that isn't the end of the kit as you can futher add to it with the plastic weapons and generators that you will find on the plastic sprues.
The Borodino Battlefleet is a fantastic way to get into Dystopian Wars, a fast paced game that can turn on a dime, though you will not find any of the Orbat (Order of Battle) cards in the box. As with a large number of products from Warcradle such as Wild West Exodus, Dystopian Wars is a living game which will constantly be evoloving and as such all the cards and details are now online, including the ORBAT section for each faction which tells you what you can and can't take into battle.
You can find all the assets and assembly instructions for the Borodino Battlefleet Set, as well as ORBAT's and Unit Cards at the link below
https://www.dystopianwars.com/media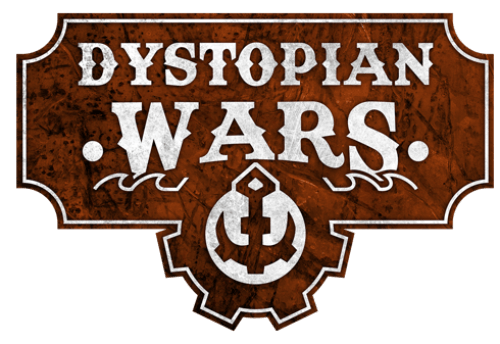 Click the banner above to go to the official Dystopian Wars Website
My many thanks to Stuart Mackaness and Freeland Costin from Warcradle/Wayland Games for the review copy of this excellent Battlefleet. The Borodio Battlefleet Set is available to Preorder right now and Dystopian Wars:Hunt for the Prometheus are available to buy right now from all good game stockists and directly from Wayland Games.
You can also check out my full review of the at the link below: https://gamersweb.co.uk/2021/02/10/dystopian-wars-the-hunt-for-the-prometheus-starter-set-review-warcradle-studios/

All images Copyright Warcradle Studios/Wayland Games All Rights Reserved