Great news for superhero fans and miniatures fans alike as our friends over at Kitbash Games launch their very own Etsy Store, the home of Supers Unlimited.
Kitbash produce a full range excellent supers both heroes and villains for their free miniatures game Super Unlimited which can also be used with Pulp City and Super Mission Force.
Cast in high-quality resin and coming in at 28mm the ranges are fantastic and feature some truly unique models that will really pop on the games table. Add to this stat cards for each of the models and your all but ready to defend the city against whatever evils may be thrown at it or hatch that diabolical scheme to dominate the world with an iron Fist!
The models are slightly smaller than say those from Marvel Crisis Protocol, but fit in pretty well with the game, though its when used in the Supers Unlimited game that they really shine through. Speaking of which, you can download the rules for Supers Unlimited from the Kitbash site for free and get playing right awaym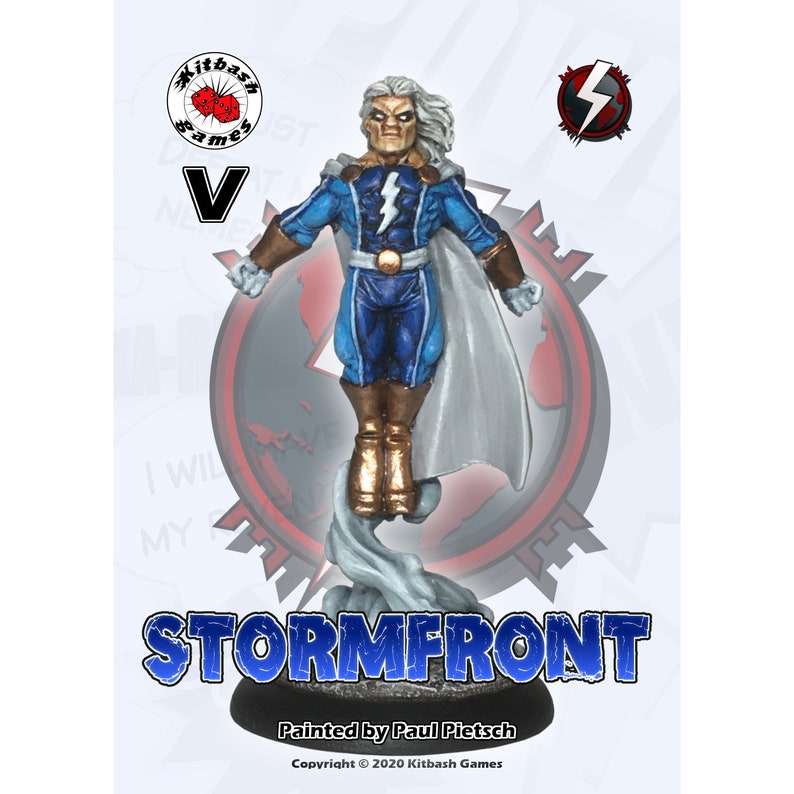 Anyway check out their brand new Esty store where you can get your hands on all the currently available teams and individualv models, with each having its own power cards for Supers Unlimited and also for Pulp City and Super Mission Force games under license! Check it out at the link below
Click the logo to go to the Kitbash Games Esty Store
Click the logo to go to the Kitbash Games Website
All Images Copyright Kitbash Games All Rights Reserved
My many thanks to Leon Mallett for all his help with this post.